DEON seeks the intimacy of a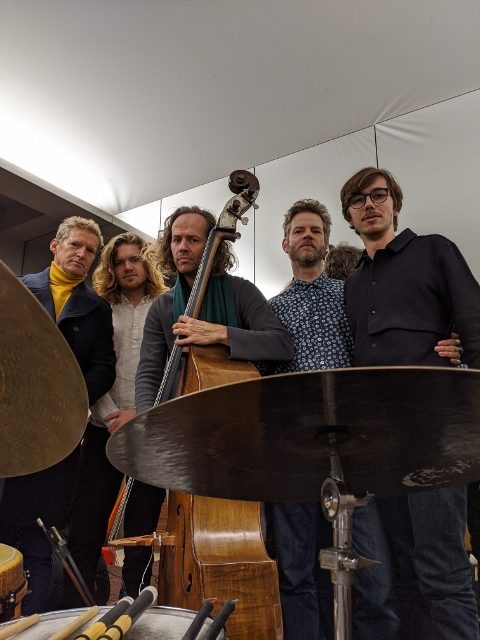 singable melody and has the urge to rock and jump up and down. The music is crackling, intimate, sanding and moving. Played at the cutting edge.
It is Dion's newest project. Making use of the many talents in the thriving scene of his hometown Utrecht the young and talented players Mees Siderius and Ruben Drenth bring their optimistic, energetic and modern musical attitude to the group, furthermore existsting of the warm blooded saxophone player Ad Colen and the creative and intense clarinet player Steven Kamperman.
This new project is called Soft Steel. In October 2020 DEON will record a cd and release it in January 2021.
Februari 1st DEON had the honour to play at the U Jazz Festival in LE:EN in Utrecht. It was put on film. Please have a look!