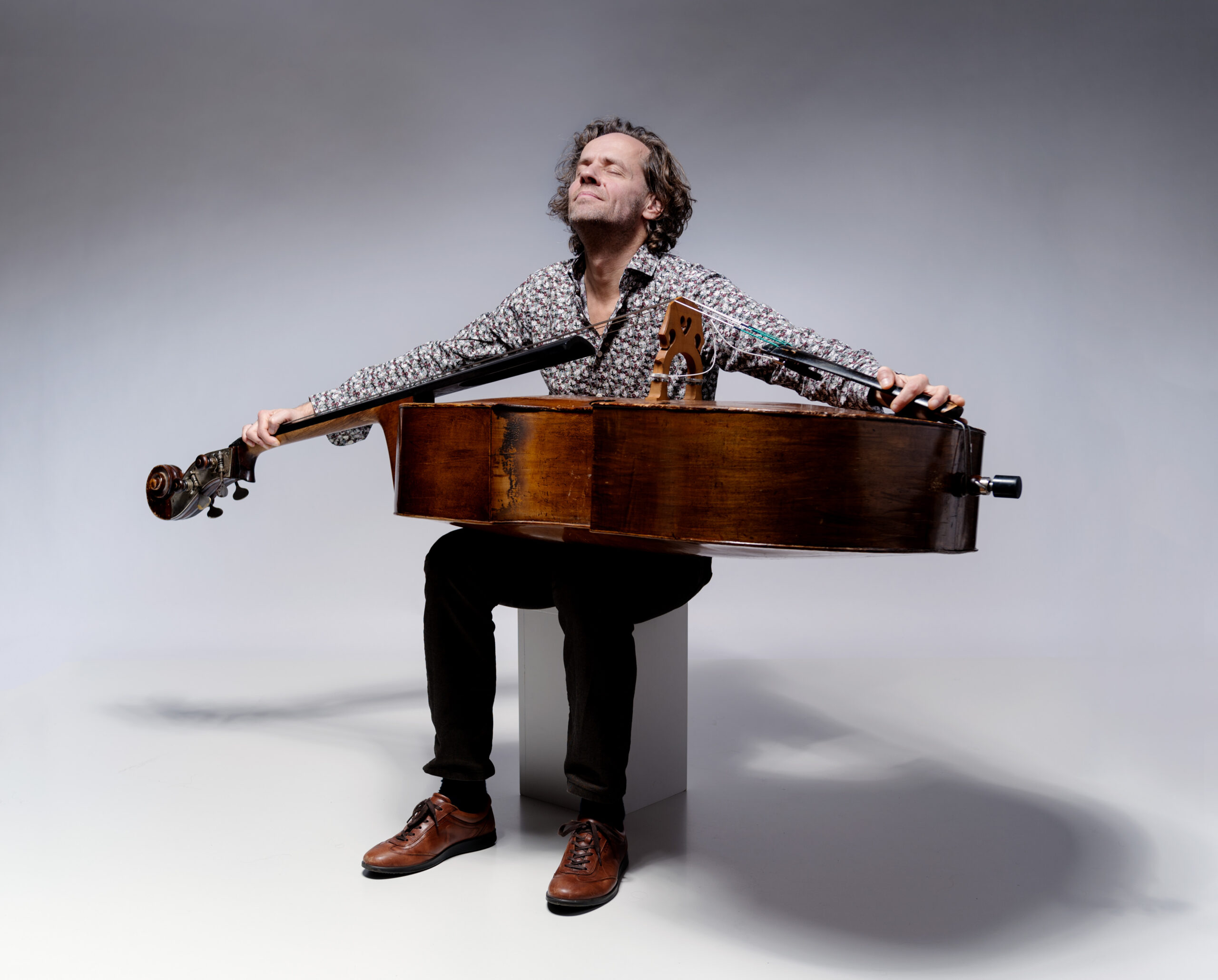 "The wonderful eagerness with which Nijland explores the possibilities of his instrument is contagious and leaves you wanting more."
Dion teaches double bass at the Jazz & Pop department  of the ArtEZ Conservatory in Arnhem.
news
Dion's composers grant application was awarded by FPK, he'll be writing for DEON and a string trio during the upcoming period
DEON debut album will be released in September 2023
HOT's 3rd album (containing contemporary arrangments of song variations of Sweelinck) will also be released in September 2023
Dion's solo-cd I PLAY ME has been reviewed more then 10 times in De Volkskrant, Trouw, Jazzism, Jazznu and more. A highlight quote session can be witnessed here.
upcoming concerts
May 13, Frans Vermeerssen Trio, The Trail, Rowolde, 20.00
May 15, impro session by Raoul van der Weide, Amsterdam, 20.00
May 21, Utrecht Jazz Archipel, TivoliVredenburg, Utrecht, 15.00
May 29, HOT, Oosterhout, 15.00
June 4, HOT, Jazzversper, Nicolaïkerk, Utrecht, 17.00
June 11, HOT, Lutherse Kerk, Apeldoorn, 13.00
August 24, HOT, Grote Kerk Wageningen, 20.00
September 9, HOT, preview new album Sweelinck – Jazz from the 17th century, Utrecht, 15.00