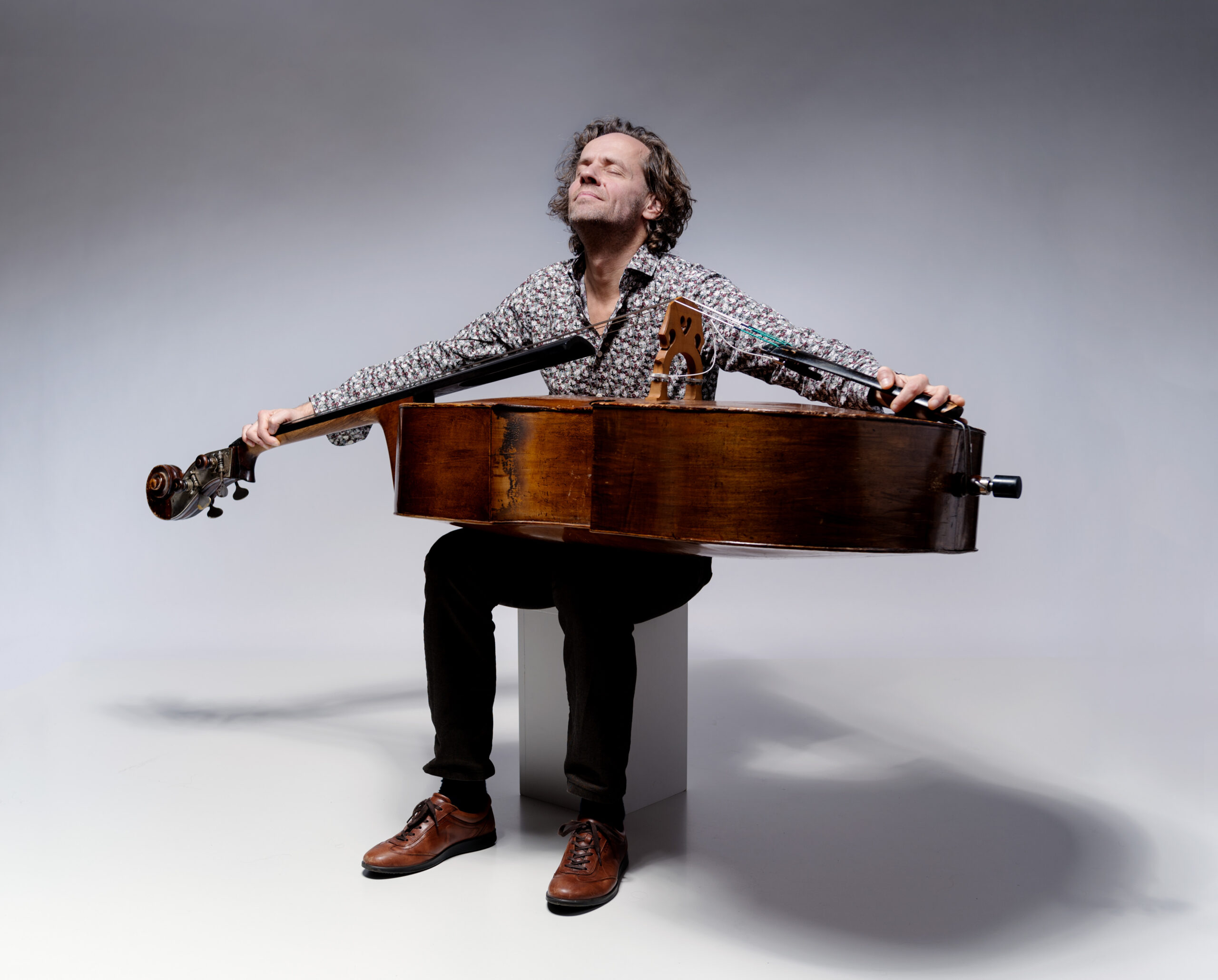 "The wonderful eagerness with which Nijland explores the possibilities of his instrument is contagious and leaves you wanting more."
Dion teaches double bass at the Jazz & Pop department  of the ArtEZ Conservatory in Arnhem.
news
Dion's composers grant application was awarded by FPK, he'll be writing for DEON and a string trio during the upcoming period.
A solo concert at De Bimhuis on September 11th 2022! CD release concert I PLAY ME.
DEON has made recordings for a CD in July 2022, to be released January 2023.
HOT has done the same in May 2022 (recording Sweelinck as starting point for a contemporary view on his 'song variations' – CD to be released December 2022)
Dion's solo-cd I PLAY ME has been reviewed more then 10 times in De Volkskrant, Trouw, Jazzism, Jazznu and more. A highlight quote session can be witnessed here.
HOT (Het Orgel Trio) has composed a new program with music based in the 'song book' of Jan Pieterszoon Sweelinck. Watch & listen to Pavana Lachrimae (arrangment by Berry van Berkum) and a small compilation.
upcoming concerts
June 25, Brokkenfestival, Het Bimhuis, Amsterdam, 20.00
June 29, I PLAY ME (solo double bass), POM, Eindhoven, 20.30
July 3, HOT, Jazzvesper, Nicolaïkerk, Utrecht, 17.00
July 5 & 6, Recordings DEON @ www.peggy51.nl
August 28, HOT, Catharijn Classique, Sint-Catharinakathedraal, Utrecht, 15.00 & 16.00
September 3, HOT, Lutherse Kerk Den Haag, 15.30
September 11, I PLAY ME (solo double bass), Bimhuis, Amsterdam, 15.00
September 16, Steven Kamperman's City Maps, TivoliV/U Jazz, DUMS, Utrecht, 20.00
September 22, Steven Kamperman's City Maps, De Ruimte, Amsterdam, 20.30
September 29, Steven Kamperman's City Maps, JIN, Nijmegen, 20.30